Installing Body Kits & Spoilers
Date Posted:17 October 2017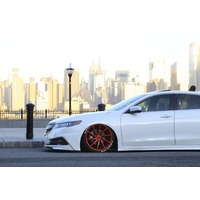 One of the most exotic modifications you can purchase to drastically change your car is the installation of a body kit, a process which spans either a full re-imagining of your car's body panel shapes, or a few small changes to the shape of some of the car's panels.
A set of parts and components which are added onto a stock car, a body kit is comprised of a variety of different modules. Front and rear bumpers, side skirts, rear and front spoilers, and scoops are some of the most common parts of a body kit. These components serve to alter the stock car in both appearance and functionality. Ideally, your various parts will work together to create a special look for your car that's both practical and visually impressive.
Body kits for your car are manufactured from a variety of materials. Choosing the right material depends upon your car, your budget, and which purpose you need to serve. Common materials that body kits are constructed from include fiberglass, polyurethane, metal, and carbon fiber, although metal and carbon fiber kits are rare due to price. Benefits of fiberglass includes a low price and widespread availability, as well as ease of working with. The downside of fiberglass is a tendency to crack since it's less flexible than the alternative of polyurethane. Polyurethane's popularity is due to flexibility and finish, although it's harder to work with and is usually slightly more expensive than a fiberglass body kit. Another common option similar to polyurethane is ABS plastic.
Since the explosive growth of aftermarket car accessories seen in the last few decades, body kits that are custom-designed for particular car models are widely available, with options from different manufacturers available for most vehicles. In addition to aesthetic modifications, a car tuner changes the body for different functions: hood scoops and air dams are larger in order to bring more air to the engine or brakes, increasing both engine performance and brake cooling. Wider fenders and flared extensions allow for larger and wider tires. Spoilers, whether they're on the rear trunk, front bumper lip, or a bumper splitter, serve to guide the aerodynamics of the car, both reducing drag and improving downforce across the chassis. Side skirts both improve the appearance of the car, keeping it lower to the ground, as well as improve aerodynamics. Additionally, if you've upgraded your car's exhaust system, perhaps by adding a dual exhaust system with multiple tips, you can replace the stock bumper with a custom body kit that is custom built for accepting an upgraded exhaust.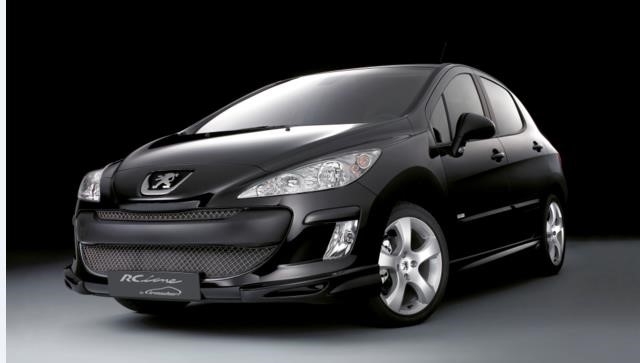 How To Install Body Kits
There are two ways of getting a body kit onto your car: doing it yourself, or paying a body shop to install it for you. We're going to assume you want a brief intro into doing it yourself. But if it seems either out of your skill range or too time-consuming to be worth it, or if you don't have the right garage space available for a large project, it's worth looking at local body shops that have good ratings for installation services.
First, lay out your panels and ensure that they're going to work for your car, making sure that the size and alignment seems correct. It's a good idea to visualize how they will fit together on the final product.
Removing the current body panels is the first step. For a typical body kit, you'll be replacing both the front and rear bumpers, as well as the side skirts (also called rocker panels). Removal of your stock panels is a complicated process that varies according to manufacturer. For most cars, the panels are held on by hidden screws on the underside and topside of the pieces. As well, many panels will be retained by plastic snaps which require care in order to not be broken. Adhesive should be removed by either a heat gun or by careful prying. As always, it's best to non-destructively remove the existing body panels in case you want to preserve their integrity!
If you're doing a small body modification, it's usually best to paint before installation. But if you're redoing your entire car, you might consider assembling the body kit and then painting your entire car in order to match both old and new panels.
Application of the new panels
Installing new panels can be a mix of using the attachment procedure from the factory panels, or adding other forms of fixing it in its final location. This includes screws, drilling new pilot holes, double-sided tape, adhesive, or plastic snaps.
Fiberglass body panel finishing
Part of the benefits of fiberglass is a lower price and a relative ease of working with, but this comes with the downside of a rougher finish and the necessity to spend some time perfecting the fiberglass to your car. Some skill with Bondo, a knife, and sandpaper can go a long way in shaping the fiberglass and filling any gouges, cracks or lines left by the fiberglass mold process. Significant filling and sanding will be required before painting in order to get it matching the rest of your car.
Polyurethane body panel finishing
Higher-end polyurethane body panels are usually finished at a higher level than the equivalent fiberglass panel, and you'll have less finishing work to do. But like any customization, every body panel and every car is different, and there will still be some grinding and sanding to be done. You'll find polyurethane is much more flexible, making it a little easier to slip into place.
An ABS plastic panel is more expensive than fiberglass, but is extremely strong and the fit is usually one of the best available. It's much easier to paint and will be the most factory-like panel possible. However, it's extremely difficult to customize an ABS body kit, and you'll have a hard time working with it in comparison to polyurethane.
So whichever type of body kit you're looking to install, we're confident you'll find the right kit at Planet Parts. We've got a selection of kits available for you, especially if you're looking for a spoiler add-on.
For example, we've got a Peugeot 308 kit that's unpainted and ready to install, including side skirts, a roof spoiler, lower front spoiler and grille inserts.
Or we've got a range of spoilers for Holden Cruze hatchbacks and sedans, Peugeot 4007, or Holden RG Colorado.
Feel free to contact us with any questions about ordering or installation. We'll be happy to help!
---
Leave a comment